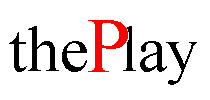 The form of the play is influenced
by the form of ancient Greek tragedies.
Seven Epeisodions, the scenes, are framed by Stasimas,
the songs of the choros. Each Epeisondion stages one
of the stories Odysseus has to go through on the different stations
of his journey. Each actor will speak in his mother tongue.
The interaction between stages in different parts of the world
will produce multilingual dialogs. The Stasimas are sung in Greek.